Jakarta and London — A 5.6-magnitude earthquake struck Indonesia's Java island on Monday, the US Geological Survey said.
At least 268 people had died as of 5:30pm local time, the head of Indonesia's National Disaster Mitigation Agency told a news conference on Tuesday.
So far, a total of 1,083 people have been injured and 151 are still missing or unaccounted for, the official told a press conference on Tuesday. More than 58,000 people have been displaced and the number is likely to rise.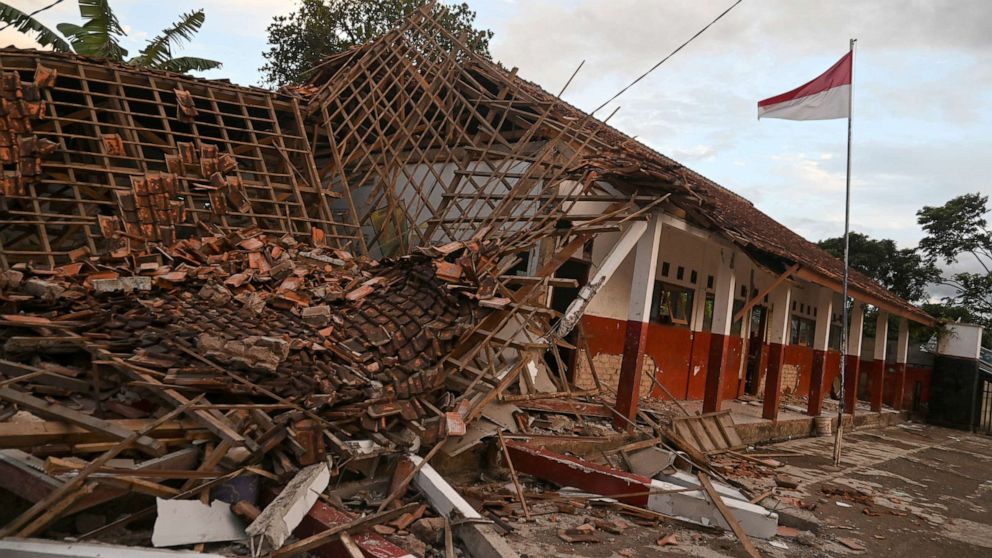 Indonesia's Meteorological, Climatic and Geophysical Agency also reported on Twitter that the earthquake measured 5.6 on the Richter scale. Preliminary reports from the USGS had previously pegged the quake at 5.4 on the Richter scale.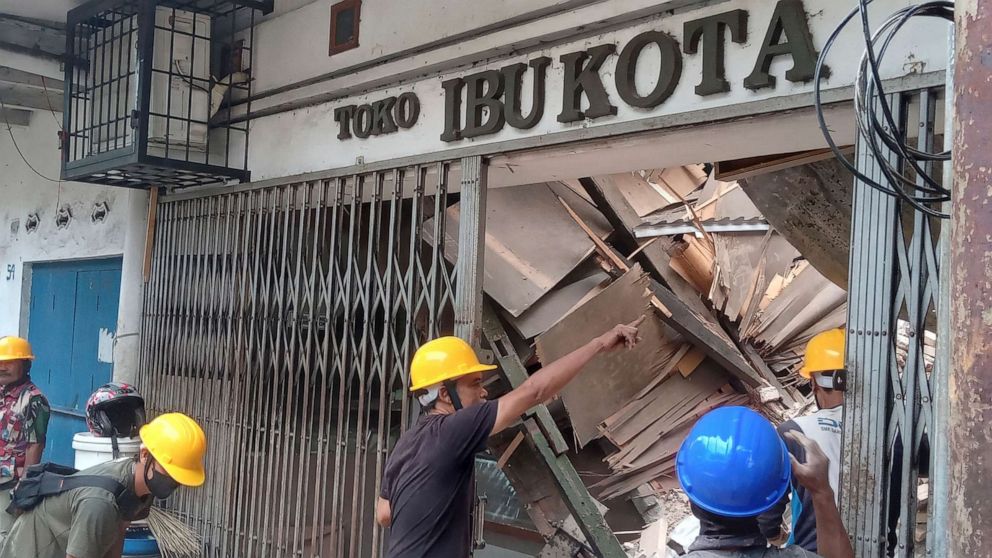 The USGS said the quake was centered 18 km southwest of Siranjang-Hilir, Indonesia, and had a depth of about 10 km.
Indonesian President Joko Widodo visited the earthquake site and expressed his condolences.
"On behalf of myself and the government, I express my deepest condolences for the earthquake in Siangjur Regency, West Java province," Widodo said in his remarks. "Most importantly, I am happy that we were able to open the buried road access until yesterday morning, thank God, and it will continue with speed in handling – especially [the] Recovery [and] Evacuation for those still buried."
National Disaster Management Board (BNPB) chairman Lt. Gen. Suhariando said, "Officials still cannot say how many of the 268 people are there. [deaths] children."
"[The earthquake] It coincided with many children who were reciting the Quran," he said, "so some of those identified were children. Even if it is 268 percent [deaths] Lots of kids, tomorrow (Wednesday) at 5pm [local time] We will respond."
This is a growing story. Check back for updates.